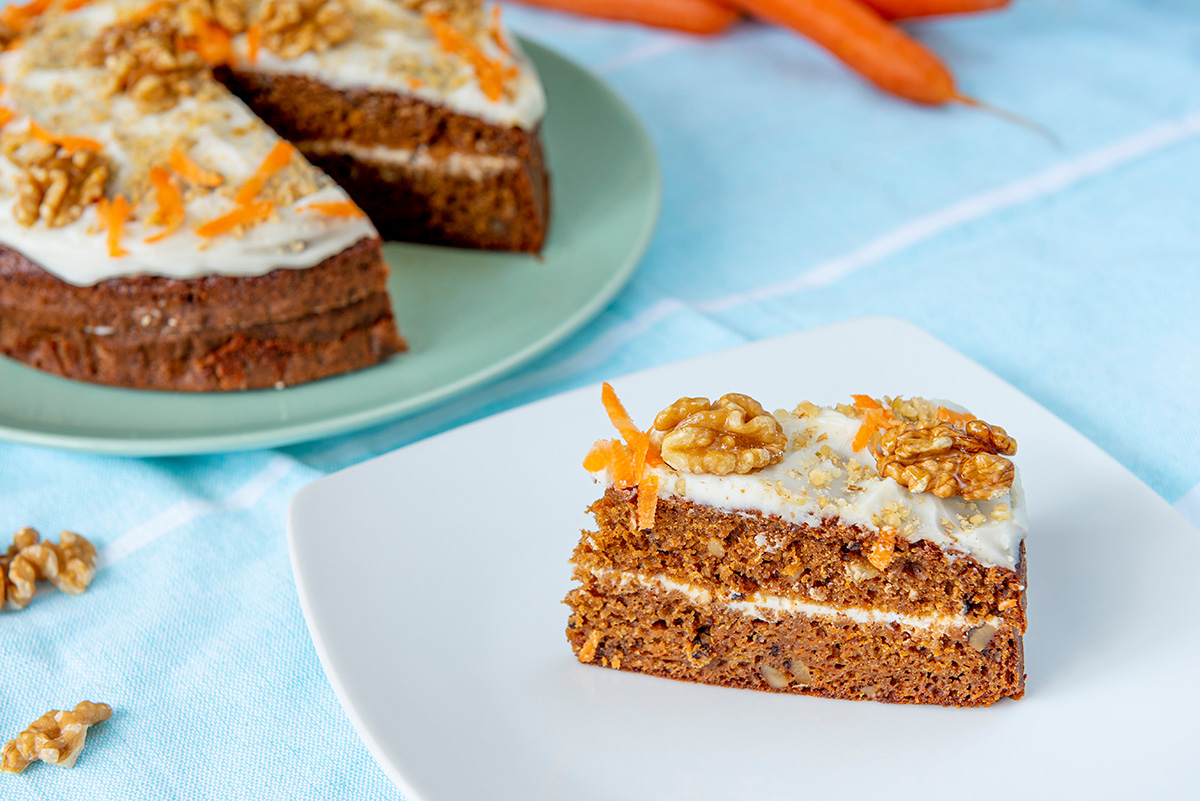 Carrot cake
1 cup of Cristal de Caña sugar (200 grams)
2 eggs
½ cup sunflower oil
1½ cup of carrot (grated)
1 cup of flour (140 grams)
50 grams of walnuts (chopped)
50 grams of raisins
1 teaspoon cinnamon
½ teaspoon of nutmeg
½ teaspoon of salt
1 sachet of baking powder (16 grams)
Mix all the ingredients to form a dough (except the carrot and the egg whites).
Separately, whisk the eggs to form stiff peaks and add them to the previous mixture, along with the grated carrot.
Beat gently in circular motion so that the egg whites do not lose their firmness.
Grease a mold with margarine and flour.
Pour the carrot cake mixture and bake at 180ºC for approximately 40 minutes.
Let it rest for a few minutes and decorate with Swiss meringue or a cheese frosting (optional).
If you liked this, take a look at these recipes