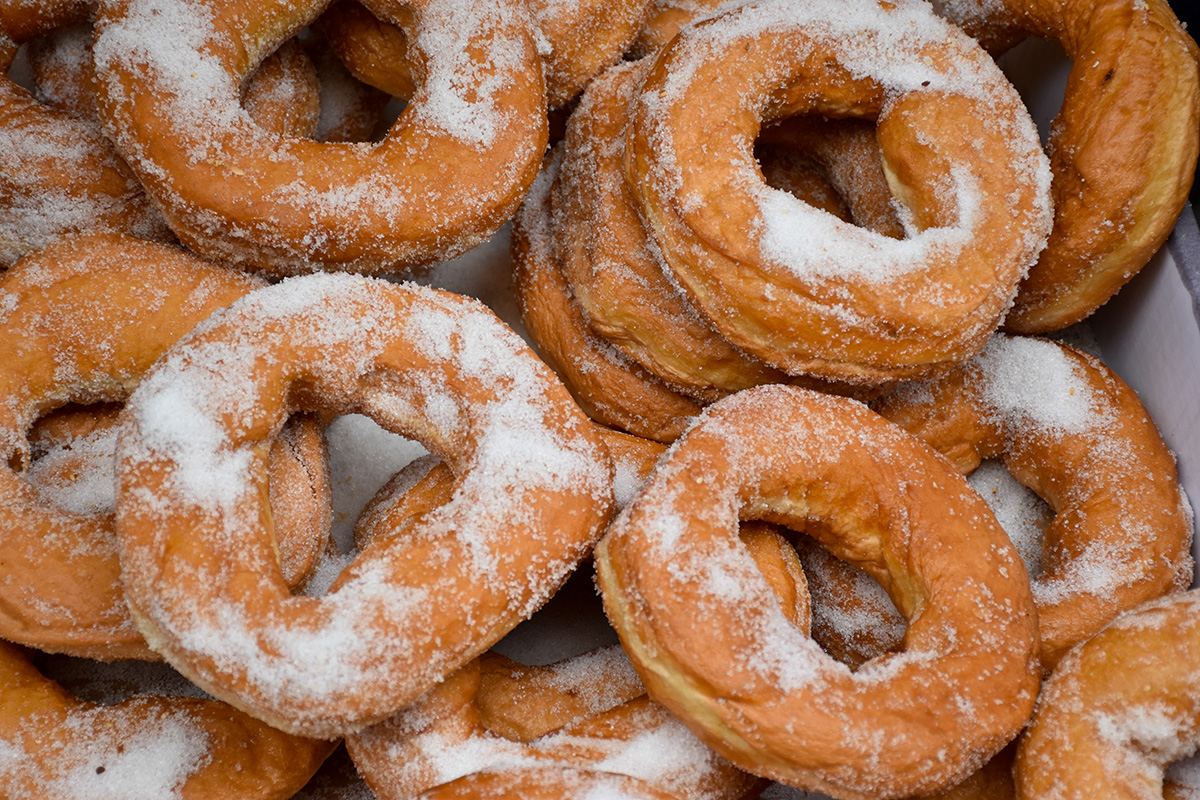 Homemade donuts
1 kilogram of flour
260 grams of Cristal de Caña sugar
40 grams of fresh yeast
80 grams of butter
4 eggs
Vanilla
200 cc of milk
Dissolve the yeast with the milk in the center of a bowl with flour.
Add the rest of the ingredients and mix them until you get a soft and elastic dough.
Let the dough rise to double its volume (leavening dough with yeast).
Knead dough with your hands.
Remove the gases dissolved in the dough by poking it with a stick at 2 centimeters.
Cut the dough with a round mold to give shape to the doughnuts.
In a tray, let it leaven at 3/4 of its volume.
Fry the doughnuts, let them cool a bit and decorate them as you like.
If you liked this, take a look at these recipes