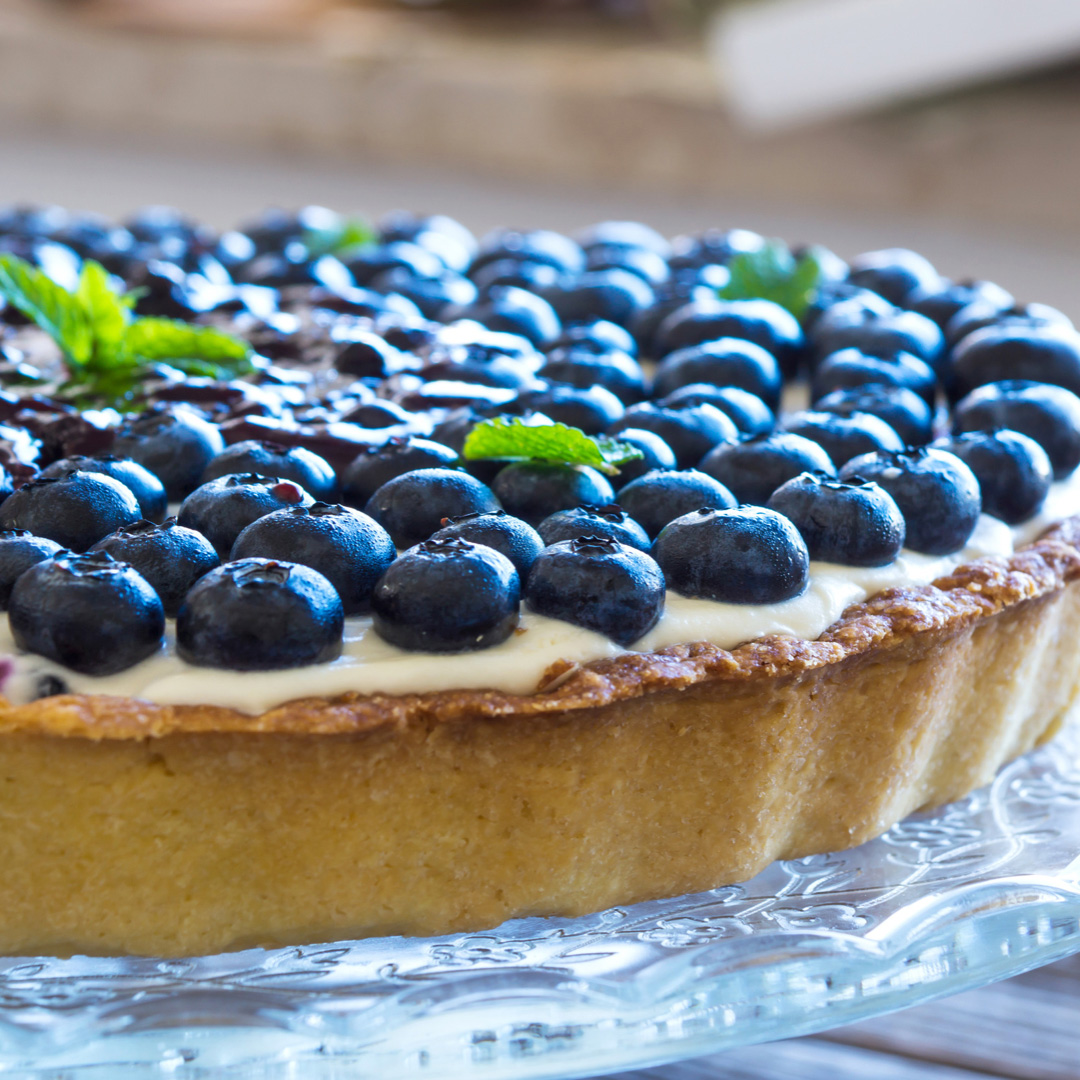 Blueberry Pie
7 tablespoons butter, divided
1 1/2 cup vanilla wafers (about 50 wafers), finely crushed
4 cups fresh blueberries, divided
1 pound of Cristal de Caña Más Morena sugar
3/4 cup of cold water, divided
2 tablespoons cornstarch
3/4 cup boiling water
1 package (3 ounces) lemon-flavored gelatin
1 package (8 ounces) cold whipped topping, thawed, divided
Mix 6 tablespoons of melted butter with the cup of wafer crumbs and use it to coat the bottom and sides of a 9-inch tart pan with a removable bottom. Then proceed to bake in the oven (preheated to 350 degrees) for 10 minutes or until golden brown.
In a saucepan place 1 and a half cups of blueberries, 1/2 cup of Cristal de Caña Más Morena sugar (plus one tablespoon). In a separate saucepan add cold water, stirring constantly. Then dissolve 3 tablespoons cornstarch in cold water; combine with cranberry mixture. Simmer for 2 minutes or until thickened, stirring constantly.
Remove from heat; add reserved butter; stir until melted. Reserve 1/2 teaspoon lemon zest and 1 teaspoon juice. Stir remaining juice and zest into cranberry mixture. Pour into crust.
In a medium bowl, add boiling water to gelatin mixture; stir for 2 minutes until completely dissolved. Add enough ice to remaining cold water to measure 1 cup. Add to gelatin and stir until slightly thickened. Remove any unmelted ice.
Mix 1 cup whipped cream with gelatin. Refrigerate for 15 minutes or until gelatin mixture is thick enough to form a mound. Stir in 1 1/2 cups of the remaining blueberries.
Refrigerate for 4 hours or until firm. And that's it! Now you can enjoy a delicious Blueberry Pie.
If you liked this, take a look at these recipes