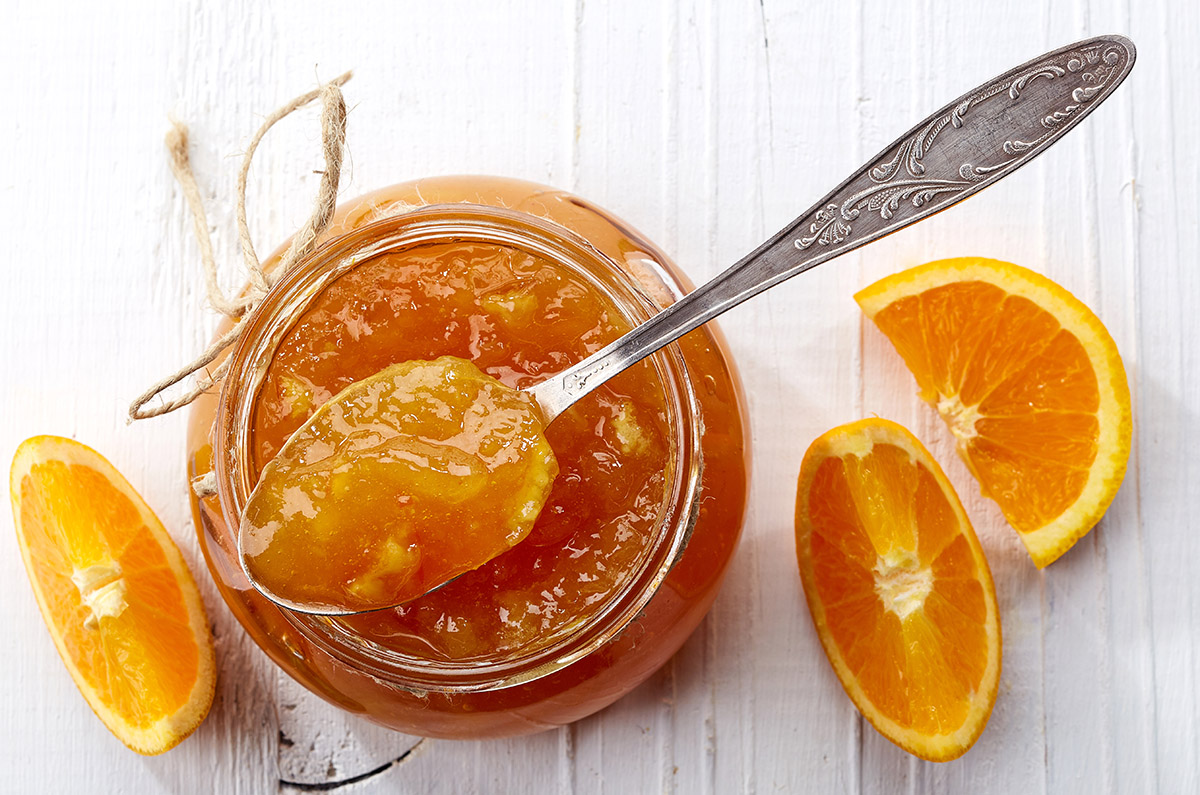 Orange jam
3 big oranges
550 grams of Cristal de Caña Sugar
Juice of 1 lemon
Wash and peel the oranges
Remove the white part, cut the pulp and remove the seeds
Cut the skin into thin strips and add them to the pulp.
In a casserole, at low heat, put the pulp and the skin to cook for 40 minutes. You must stir it often so that it does not stick.
Add the Cristal de Caña sugar and then the lemon juice. Next, let everything cook for 10 more minutes.
Serve cold.

Ideal for: Eating on toast or as a side dish for meat dishes.

Tip: If you want to vacuum pack your jam, fill the glass jars slowly and sterilize them in a bain-marie for 30 minutes. Store the jars in a dry, cool place, away from light.
If you liked this, take a look at these recipes