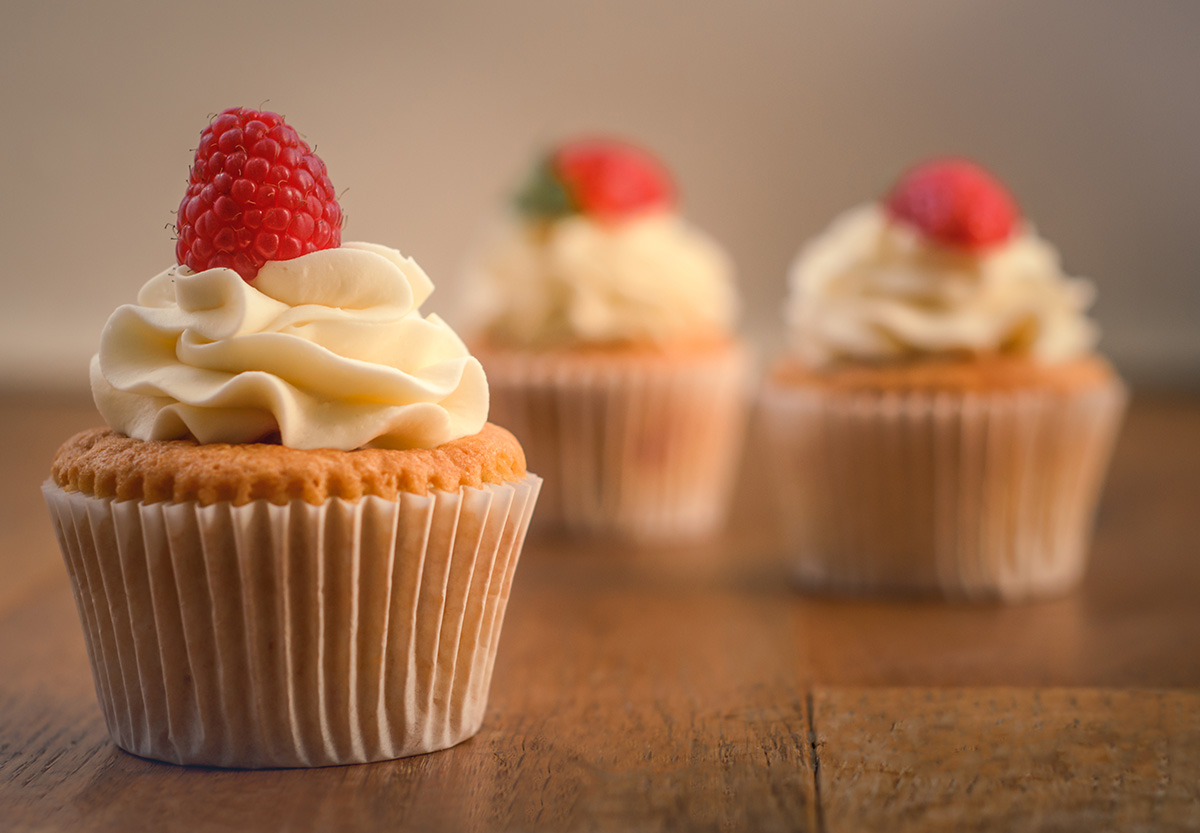 Vanilla cupcakes
4 cups of flour
2 cups of Cristal de Caña sugar
1 tablespoon of baking powder
1 teaspoon of salt
2 cups of milk
2 large eggs
1 tablespoon of vanilla extract
8 tablespoons of melted butter
Edible pearls
Vanilla buttercream
Heat the oven to 220°C.
In a large bowl, combine the flour, the Cristal de Caña sugar, the baking powder and the salt.
In a small bowl, beat the eggs together with the milk, the melted butter and vanilla.
Place the mixture of liquid ingredients in the base of dry ingredients, integrating and beating well, little by little.
Pour the dough into the cupcake pans and bake for 20 minutes.
Let it cool and decorate with frosting.
If you liked this, take a look at these recipes