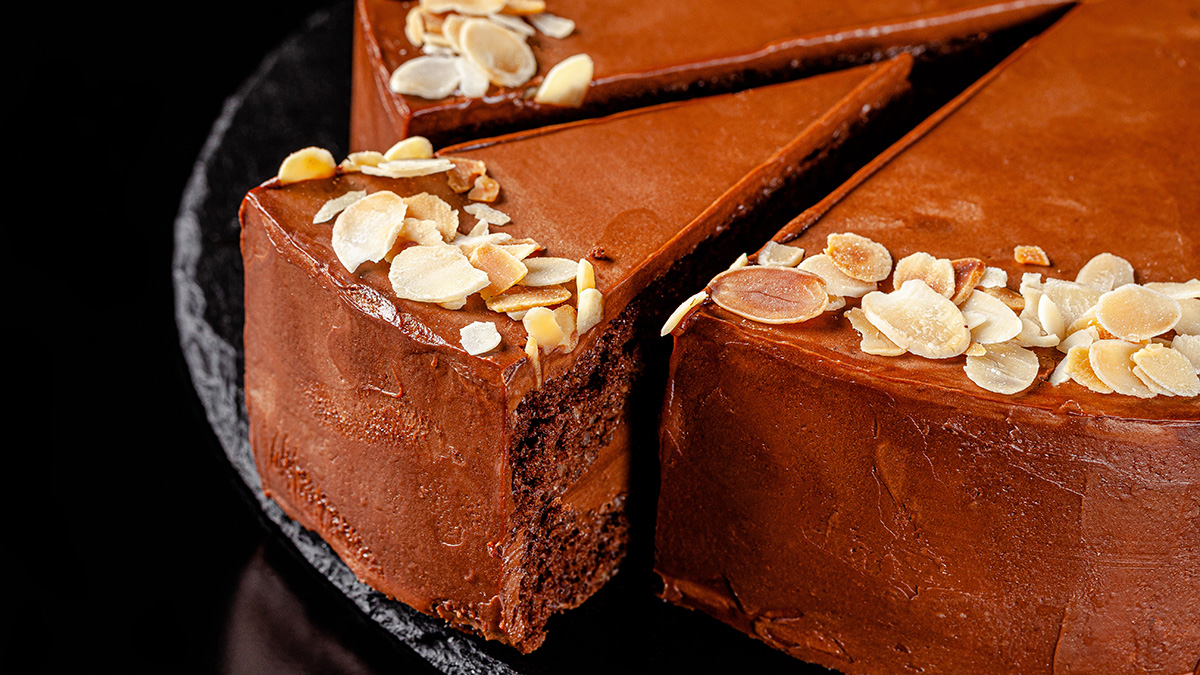 Chocolate almond cake
175 grams of butter
175 grams of Cristal de Caña sugar
3 eggs
140 grams of pastry flour
25 grams of ground almond
60 grams of almonds
½ teaspoon of baking powder
100 milliliters of milk
60 grams of chocolate powder
1 pinch of salt
50 grams of chocolate chips
Preheat the oven to 180ºC with both heat up and down.
Beat the butter with the Cristal de Caña sugar until the mixture becomes a smooth cream.
Add the eggs one by one while you continue beating and pouring the milk in a thin stream.
In a separate bowl, mix the flour with the yeast, the chocolate powder and the pinch of salt. Then add it to the previous dough, sieving it and stirring it with a spatula. Finally, add the ground almond, the granulated almond and the chocolate chips.
Grease a 20-centimeter cake pan with butter and pour the dough carefully, smoothing the surface.
Bake for 50 minutes until the cake is golden or if you prick the center with a toothpick, it comes out clean.
Take the cake out of the oven, let it cool down in the mold for a while and unmold it on a rack until it is ready to be served.
If you liked this, take a look at these recipes