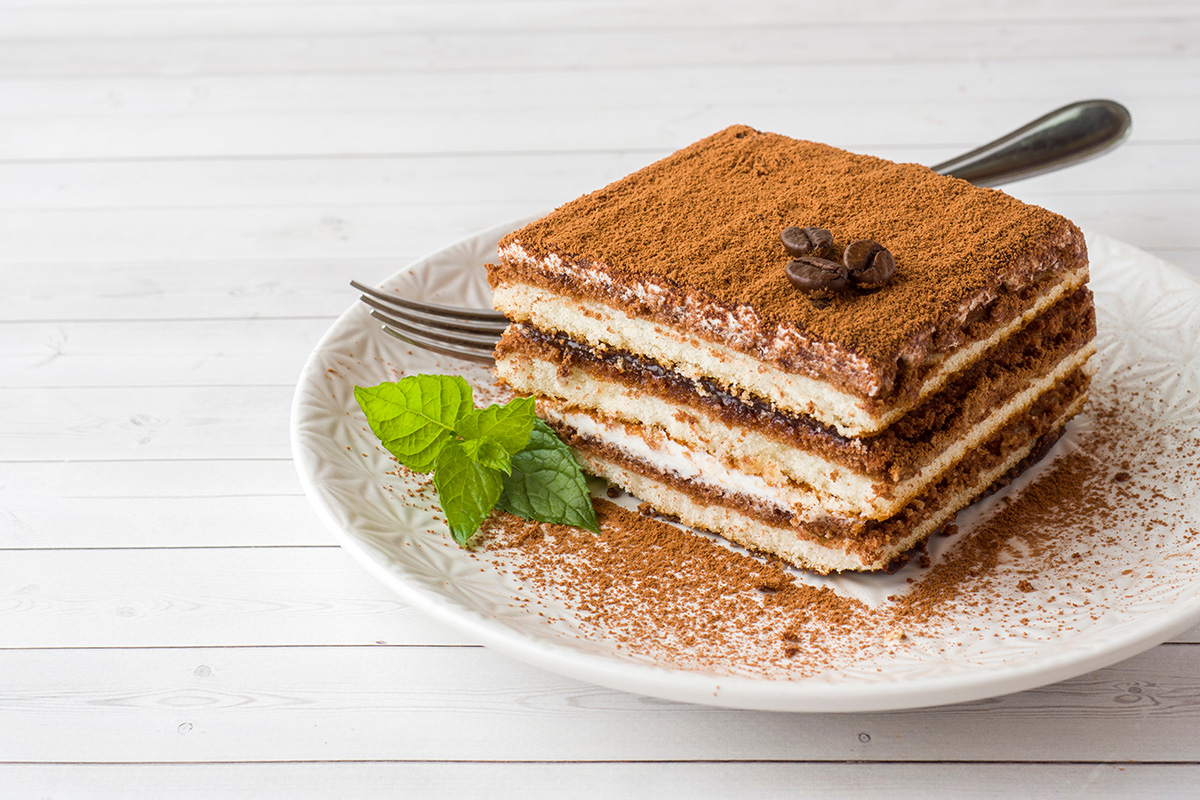 Coffee tiramisu
2 egg whites
4 egg yolks
100 grams of Cristal de Caña sugar
400 grams of mascarpone cheese
200 grams of sunflower biscuits
175 milliliters of coffee
200 grams of grated dark chocolate
Cocoa powder
Prepare a strong coffee pot and let it cool down.
Beat the egg whites to form stiff peaks and set them aside for later.
In a large bowl, beat the yolks with the Cristal de Caña sugar until the mix has a foamy consistency. At this point, slowly add the mascarpone cheese and continue stirring at a low speed.
Add the stiff egg whites and mix everything with a spatula, making circular movements.
In a rectangular mold, place a layer of sunflower biscuits previously soaked in coffee. Cover with a layer of mascarpone cheese and sprinkle half of the grated chocolate on top.
Repeat the process: a layer of biscuits with coffee, another layer of mascarpone cheese, and a new layer of grated chocolate.
Finally, sprinkle with cocoa powder and refrigerate the tiramisu for at least three hours or overnight.
If you liked this, take a look at these recipes