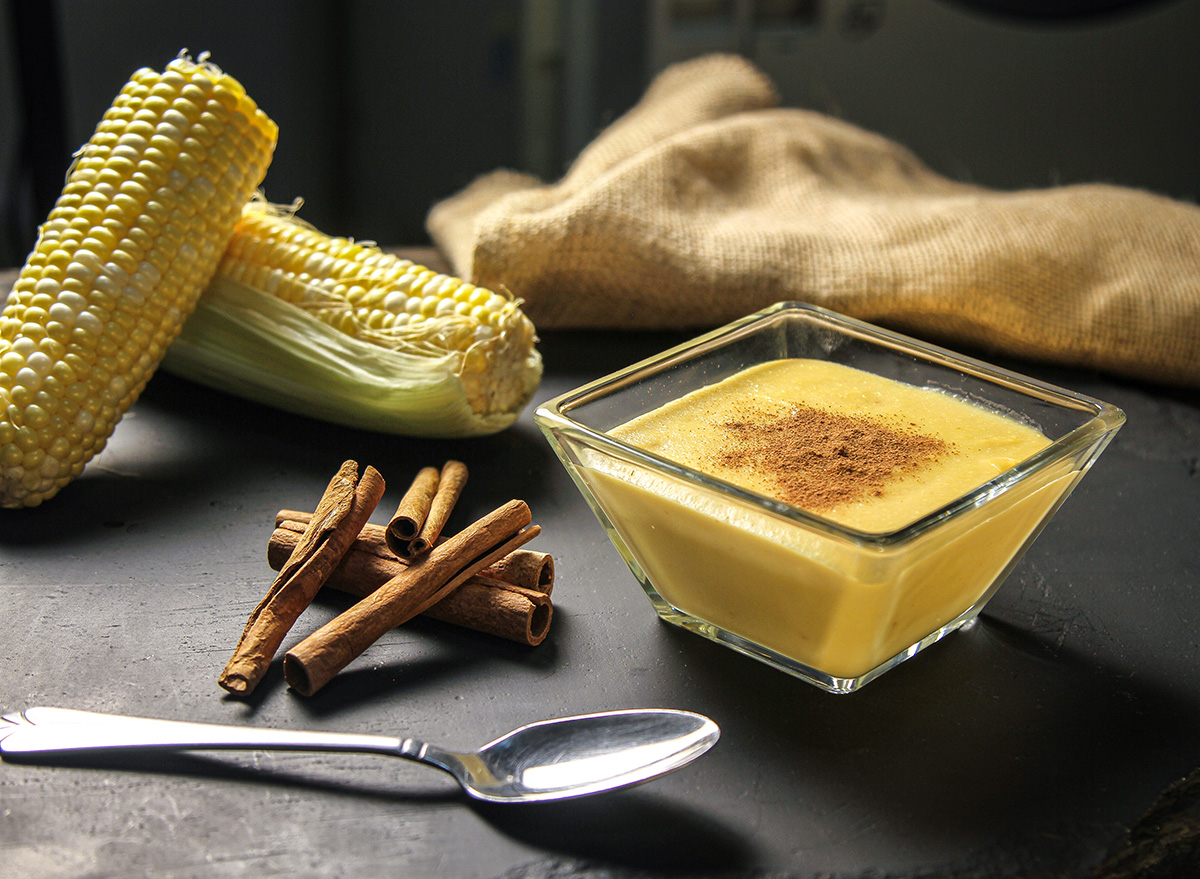 Majarete
1 can of coconut milk
2 cups of blended baby corn with 1 ½ cups of milk
1 cup of Cristal de Caña sugar
1 teaspoon of salt
2 cinnamon chips
Allspice
Powdered cinnamon for decoration
Strain the milk-corn mixture until all the liquid is removed. Then strain a second time using a fine strainer.
Put all the ingredients in a pot at low heat, while stirring continuously (this part is important so that no little balls are formed).
When the mixture has thickened and has consistency, take it off the heat, serve it in glasses or small containers and sprinkle it with ground cinnamon.
Serve cold.
If you liked this, take a look at these recipes