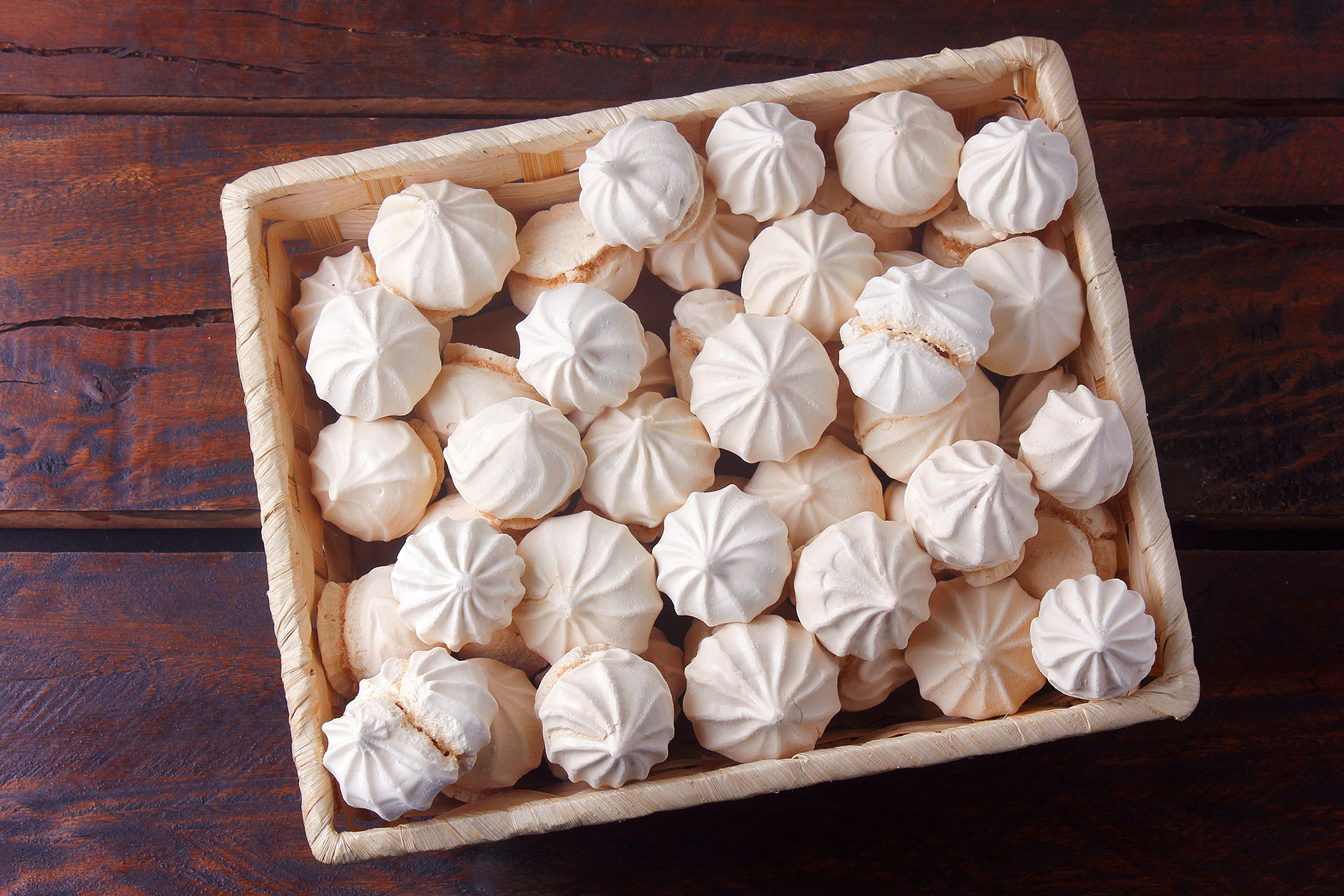 Sugar snacks
1 ½ cups Cristal de Caña sugar
3 egg whites
1 pinch of lemon zest
Vanilla to taste
Beat the egg whites until stiff.
Add the sugar little by little without stopping beating
Add the lemon zest and vanilla
To make the suspiritos, spoonfuls of the mixture into a baking tray lined with parchment paper. Note: If you prefer, use a pastry bag to shape each suspirito
Bake at 100º C between 15 and 20 minutes
Let rest for a few minutes and enjoy!
If you liked this, take a look at these recipes